Stoke-on-Trent Wedding Photographer – Post Wedding Shoot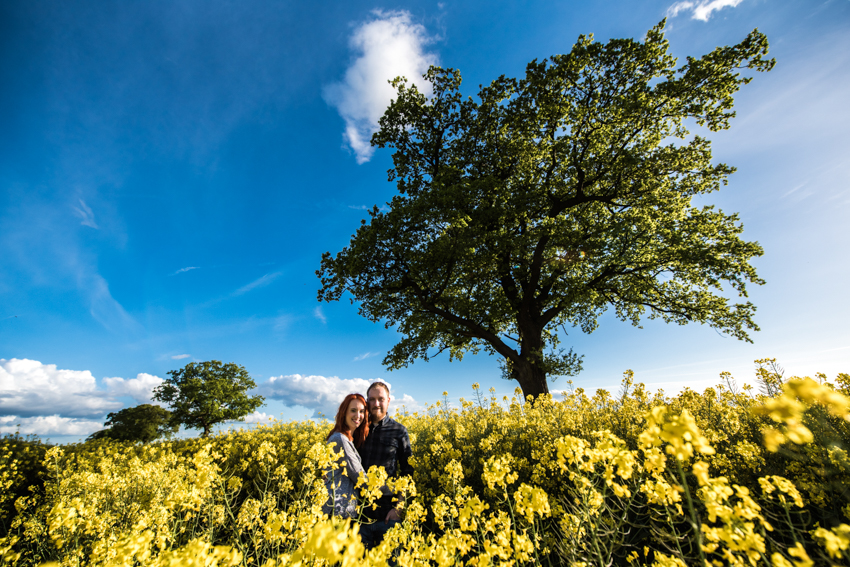 Stef, my sister asked me if I would photograph her and her husband Rick for a Hanchurch Woods Couple Shoot. They are soon to move on to a new adventure in a whole new country, well sort of, a mean Wales is a country but the way I put that sentence makes it sound exotic. Imagine sheep wearing sun glasses and bathing in beautiful lakes and I think that's how exotic it may get. Anyway she was keen to capture some physical memories of their time living near Hanchurch Woods, like I always said our memories are only so good so why not document such a defining moment in life.
All my couples know that I try my hardest to keep them comfortable during a shoot and that's what makes them relax and be natural. Well you should really try doing that with you're own family. You'd think the awkwardness would be more apparent with a couple I don't know but it's actually surprisingly easy to photograph strangers. They eventually behaved and we managed to capture some awesome photos and I only went and ticked off a goal to shoot in a rapeseed field!
A lot of people get pent up about posing and it's a real mission to calm them down and just make them be themselves. I do minimal posing as no matter how hard I try I'll get you to pose like you, you'll just end up posing like a pose if that makes sense. Looking at this couple shoot then looking at Katie & Mark's couple shoot creates an awesome contrast of how your personality shines through my photographs.
Get in Touch
I would strongly recommend having an engagement shoot even if you're not nervous about the day. It creates a fuller collection and also gets you used to having your photograph taken together. If you are searching for a Stoke-on-Trent Wedding Photographer, head over to my contact page to chat.