Engagement Shoots
Often cited as "just another American fad" which caught the high waves over the Atlantic before then landing with a bang in the UK and central Europe.
Just like every wedding fad there was a time where you couldn't escape having an engagement shoot in tandem with your wedding photography. To have it without just wasn't the done thing as many photographers said…
"Well if you want great wedding photographs then it's important to have a practice."
Possibly the most overused sales technique of its day disguised as a lovely bit of helpful advice. To be honest though, styles have changed and it's easy to think of advice of the past as disconcerting but easy to forget the often more posed nature of wedding photographs of the time. Maybe the two went hand in hand and you did actually need the practice in how to stand and how to smile and where to put your hands as the photography was so heavily staged.
Who Knows!
But in this day in age it's definitely a phrase which has no correlation Personality-Full Portraits which need no training, practice nor forward planning.
However. Saying all of this; Engagement Shoots have their place within the world and I love to do them.
Read more below whilst also exploring the experiences I offer;
Adam. x
So, Do We Need One?
Do you need anything…? For me the answer is always starts with No.
You don't need one but in the same way as you don't need a wedding cake. You have to admit though, you'd be a fool not to indulge in some kind of incredible dessert following such a long period of weight control and unfamiliar gym visits.
Flipping it back over to engagement shoots; you might also say you may be a fool in not celebrating such a momentous occasion like your engagement without something to look back on though right? It may be 1-3 years until you tie the knot so even though you're booking your wedding photography now, your photographs on the day will represent the person you were 3 years after you got engaged. So the two, your engagement and your wedding, don't really go hand in hand do they?
When it comes to so called practice before the big day. Well, this doesn't really exist for me as I use real world moments to bring personality and fun to your wedding photographs. I'm never going to tell you to tilt your head 45 degrees to the east nor am I ever going to bring the way you look above the way you feel in the photograph. On some level it could get you over the shock of the moment but there is no practice to be had because how do you prepare for something as exciting as your wedding day? Simple, you can't.
Have I talked myself out of this job yet?
To summarise; it shouldn't be thought as practice, it should be thought of as a celebration of your engagement and capturing a moment in time for future generations to see.
So, do you need one? It would be nice wouldn't it?
Great honest reasons why I would have one!
Celebrate and remember your engagement with stunning personality-full photographs.
You'll have other high quality photographs in your home other than the ones where you are in full wedding garb.
Opportunity to choose a stunning location which means something to you and you can continue to explore for futures to come.
More control over the weather compared to your wedding day with the free Re-Schedule service.
Take away any fear about the way you may look in photographs straight away rather than wait till the day. You'll look awesome.
– Engagement Shoot Pricing –
Just like with my books I feel each person has their own thoughts and ideas of what an engagement shoot could be. For this reason I've tried to capture these ideas within my offering.
If you can't see what you'd like though I'd happily explore something a little more bespoke
All prices listed are in GBP.
---
A Mini Incredible Experience | 250
For those looking to just grab a taster of the experience.
1 hour experience
15 final digitals available to download
Pre-Chosen destinations based in and around Stoke-on-Trent.
100 off when secured with wedding booking.
---
An Incredible Experience | 350
Where my best work occurs.
To take great photographs you need a unique setting which I will find. Or you could bring me to a more personal location, for example, where you got engaged. All photographs preserved in a guest book for your big day.
2 hour experience
30 final digitals available to download
Suitable location/s research
Final location/s agreed together
8×8″ 10 spread GuestBook showcasing the shoot
100 off when secured with wedding booking.
---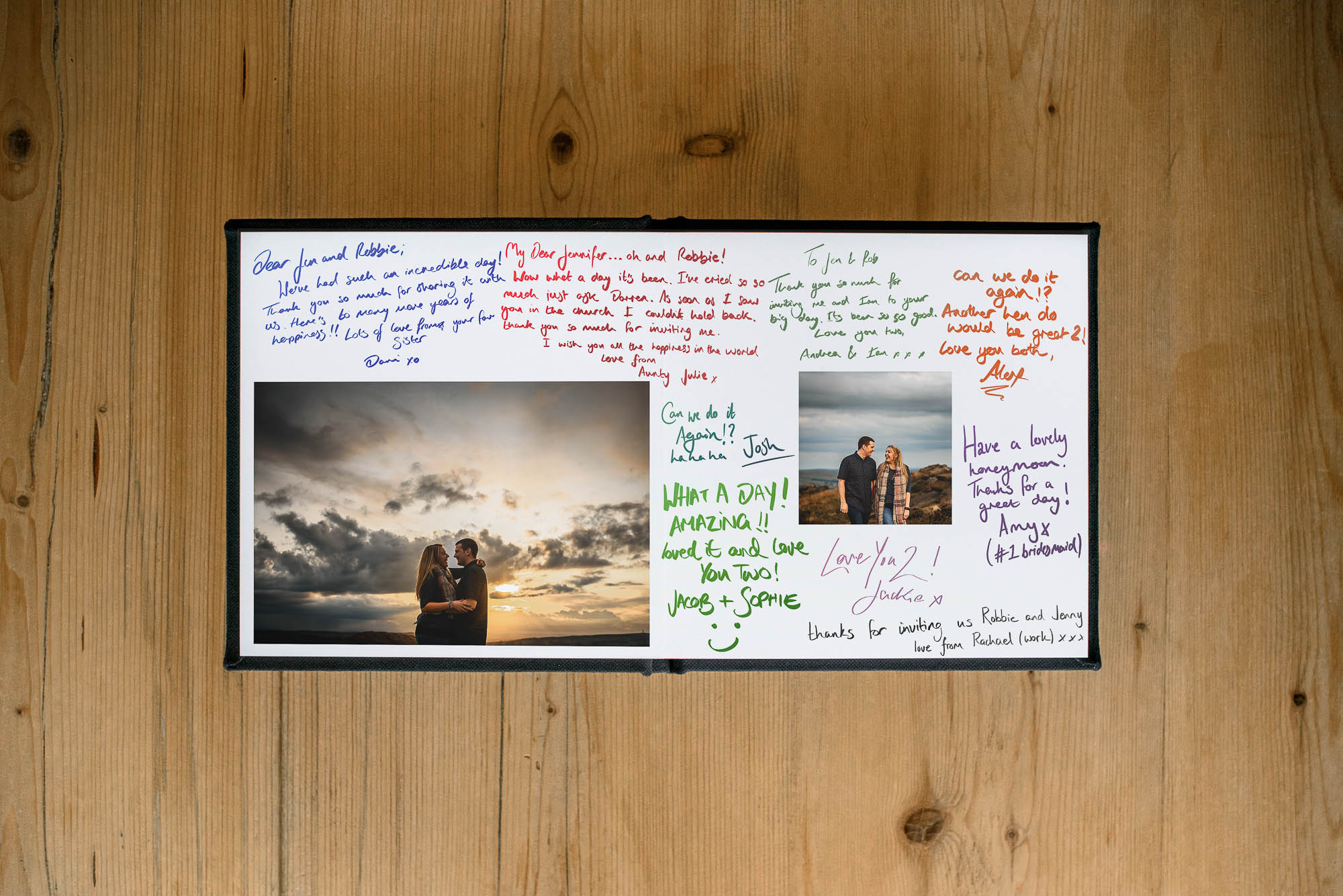 "It was such a lovely experience, from picking the best location to the way you led the shoot in such a professional yet jovial way. The photos are stunning, it really helped us to get used to the camera and made us even more excited for our wedding day."
Rose & Dane
Frequently Asked Questions
Will we be taking photographs for the whole shoot?
Depending on the location will depend on the amount of shooting. For the Mini Incredible Experience things are a little more fast paced and the whole shoot is usually in a smaller area. The Incredible Experience usually involves more walking as it's we're usually in a quite vast area and sometimes it can involve a car journey between two nearby locations.
What should we wear?
I'm sorry to say, this is really important. I for one would just like people to feel comfortable but to make these photographs look their best it's important you wear clothes which compliment each other, compliment the environment and also have no large logos. Layers in the colder seasons work well and can create a different look to a set of photographs.
Sensible footwear is essential.  Footwear which you'd like to wear in the photographs but is not sensible can be carried and put on later.
Can we bring our dog or our kids?
For sure! But it can make things problematic. I've done a split family and couple shoot before with great success. It usually works well to have someone on standby to step in and look after the dog and/or kids part way through the shoot. It's important your dog isn't full of beans when they come along so be sure to walk or play with them before the shoot.
When do we pay?
Whether it's included as part of a wedding package or just on its own, you'll pay after the shoot via bank transfer. Photographs will only be delivered following successful payment.
Can we upgrade after booking?
For sure! Downgrading or removing the engagement shoot all together is a no though. I forecast my income quite far in advance and disrupting this can cause me problems.
When will we get the photographs?
Being able to pre-select the day, the location and the weather closer to the time enables me to control the look of the photographs with greater effect. This all means the photographs don't take as long to edit as usual wedding photographs so I usually return them within 2 weeks of the shoot but a maximum of 4 weeks is given.
What if it rains?
If it rains on the shoot, we'll get wet and I for one will embrace it. Rain is beautiful and hurts no one. Saying this, I won't be taking the risk of a torrential downpour prior to your shoot.
The beauty of not being tied down to a date like your wedding date is that we can use my free Re-Schedule Service to move your booking an hour here, a day there or even a week/month over there. This is a shoot which we have a lot of control over so on the lead up I'll access the weather and make an early call so as not to waste your time.
"How do we book a shoot?"
Simple, just upon up a message with me and we can begin to plan. You don't need to know any details right now, just give me the green light and I'll lead things from here.
Message