Snowdonia Wedding Photographer – Emily & Steven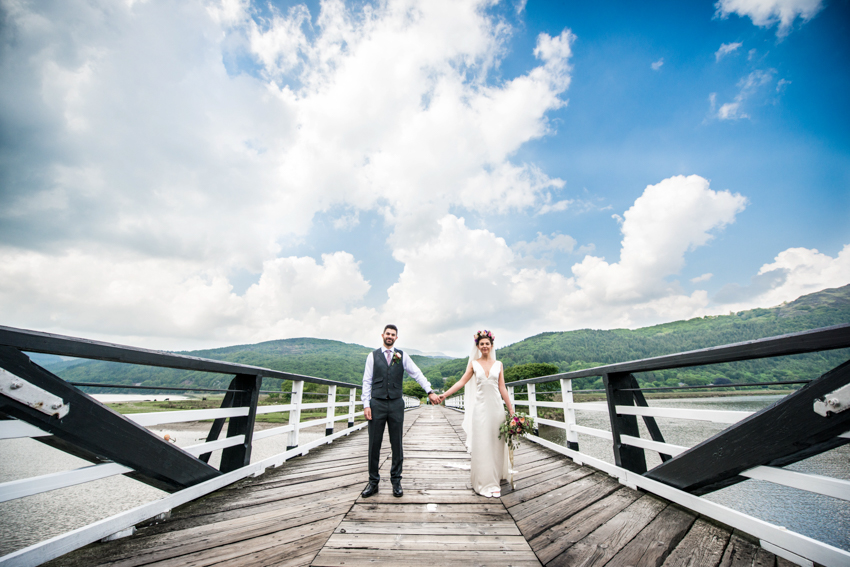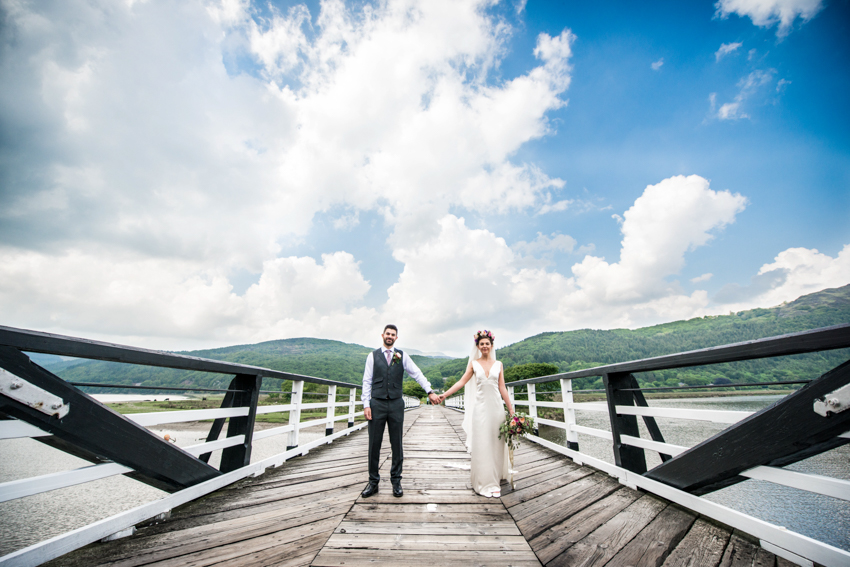 On the 28th of May 2016 I photographed the intimate, rustic Mawddach Snowdonia wedding of Emily & Steven. The stunning Bwyty Mawddach Restaurant hosted the whole wedding.  Nestled in the hillside of the beautiful estuary this small venue is just a stones throw away from Dolgellau and Barmouth in the Welsh county of Gwynedd.
Before moving onto the Mawddach Restaurant for the wedding, the day started at Emily's sister's town house in Llwyngwril. What an amazing place to start off the day with loads of features I could incorporate in the photographs. Shooting a multitude of the photographs I managed to use just about every room in the house.
Emily had her dress made by one of her bridesmaids and although it may look minimal, it absolutely blew everyone away. Due to the simplicity of it paired with her incredibly ornate headdress of flowers really was spectacular. To be put in touch with the dress maker please contact me directly.
With family close by the couple had visited this location a lot over the years. Therefore when we met they mentioned there was an old ruin of an abbey (Cymer Abbey) and a wooden toll bridge (Penmaenpool Toll Bridge) they thought would be great to host some of their couples shots.
These locations didn't have a phone number nor did they have any information about visiting online. Therefore it was left to chance arriving at both not knowing what to find. The owners of  Penmaenpool Toll Bridge were more than happy to stop traffic for a short period so we could capture some lovely photographs. Cymer Abbey was open to the public without attendants. Issues arose when I was photographing and another couple arrive with their photographer! What were the chances?
Emily & Steven's wedding is used as a sample to send out to all couples who make enquiries. Click here to access the full gallery. If you're interested to hear the Bride and Groom's thoughts then you can also read Emily & Steven's testimonial here.
Get in Touch
I'm a Stoke-on-Trent wedding photographer who often ventures further afield including Staffordshire, Derbyshire, Cheshire, Shropshire and the rest of the UK. If you are searching for a Snowdonia wedding photographer or having a Mawddach wedding, head over to my contact page to drop me an email about your up and coming wedding.
Vendors
Venue – Mawddach Restaurant
Shoot Locations – Penmaenpool Toll Bridge and Cymer Abbey
Band – Ginger and the Ninjas