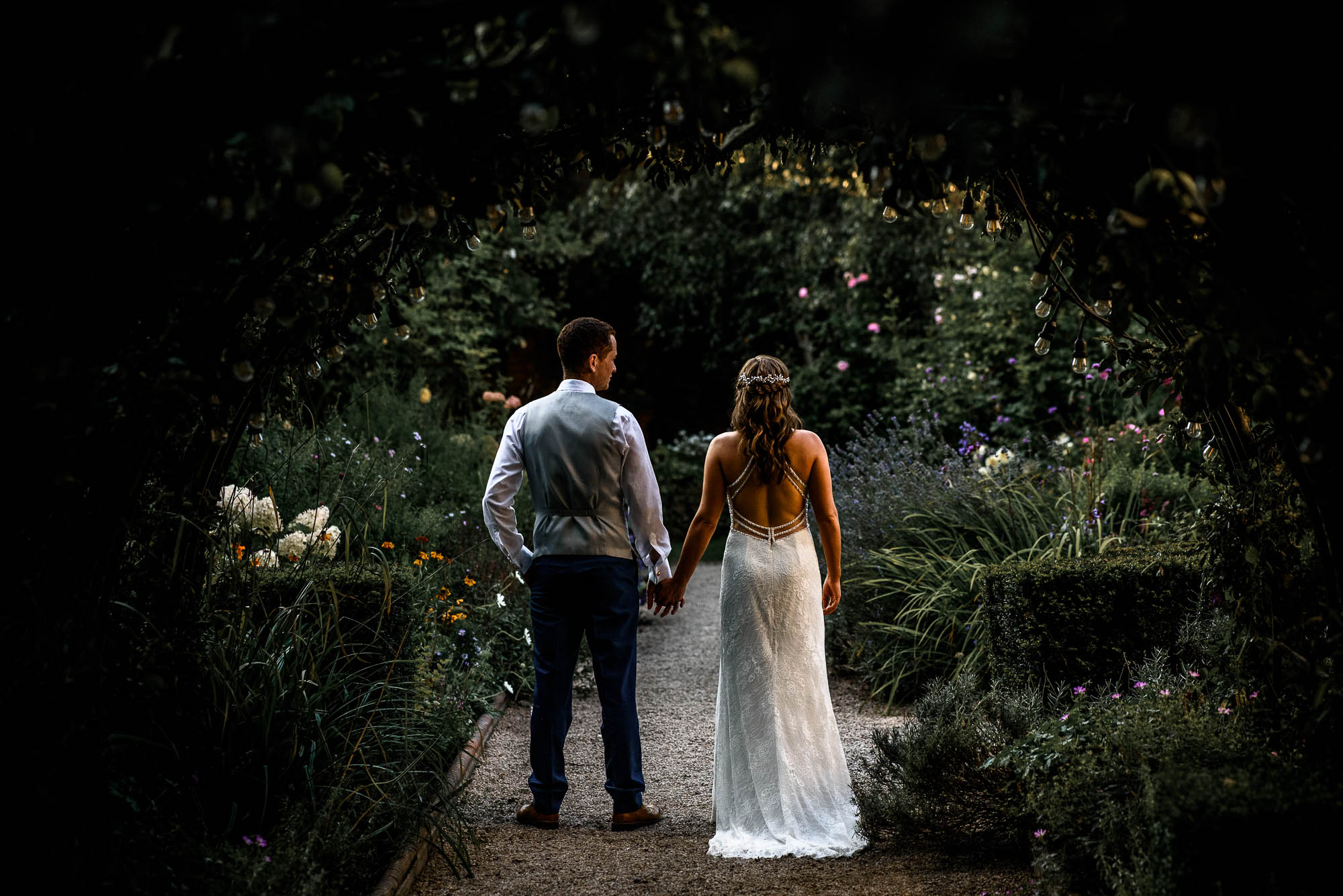 Walled Garden at Beeston Fields Wedding Photography
Reconnecting 10 Years On
This job is truly magical when it comes to the social side of it. I am a people person who enjoys hearing stories from literally anyone I meet. 10 years ago in 2009 I was lucky enough to travel to the USA to work on a summer camp from June to September. Whilst over there in a small town on the border of Pennsylvania I met a girl from Nottingham also working abroad like me. Many days just spent just eating rubbish and killing time with the larger group of friends I never knew I'd be seeing her again 10 years later walking down the aisle.
The possibility for this story to reopen all started last year when I received an email from Sarah to see if I was available to photograph her wedding at the Walled Garden at Beeston Fields, Nottingham.
After exchanging a few emails back and forth, myself, her and Chris agreed to jump on a Skype call to chat a little more about their walled garden wedding. It wasn't until now when I realised it was actually Sarah. What an incredible surprise and how embarrassed I was at the time. Jump forward to this year and the Beeston Fields wedding fast approaching I met back up with Sarah and Chris at Wollaton Park for their engagement shoot. We managed to secure some rare May late Spring evening sun to capture some truly awesome photographs.
Fast Forward again and this Beeston Fields wedding was upon us!
My First Wedding at The Walled Gardens
Living just under an hour away from The Walled Gardens at Beeston Fields means this was my first time photographing at this beautiful Nottingham wedding venue. I love outdoor weddings with a rustic edge as they're all incredible to be a part of and the team at The Walled Gardens made me feel right a home. I often venture further afield to photograph weddings and I don't charge for the pleasure. I find it incredibly exciting actually and really relish the opportunity to shoot within a new space and a new wedding adventure.
My style of wedding photography is built on a great relationship with my couples. All of my weddings are different and unique; even if I was to shoot again at the same venue like The Walled Gardens. The time on your wedding day is really important to me as I'm sure it is to you too. So if I can help it I don't really want you to miss a thing and would love you to remember as much as possible. This caring and relaxed approach to my wedding photography is the reason why so many couples recommend me. They always say it feels like a friend is taking their photographs and not a photographer.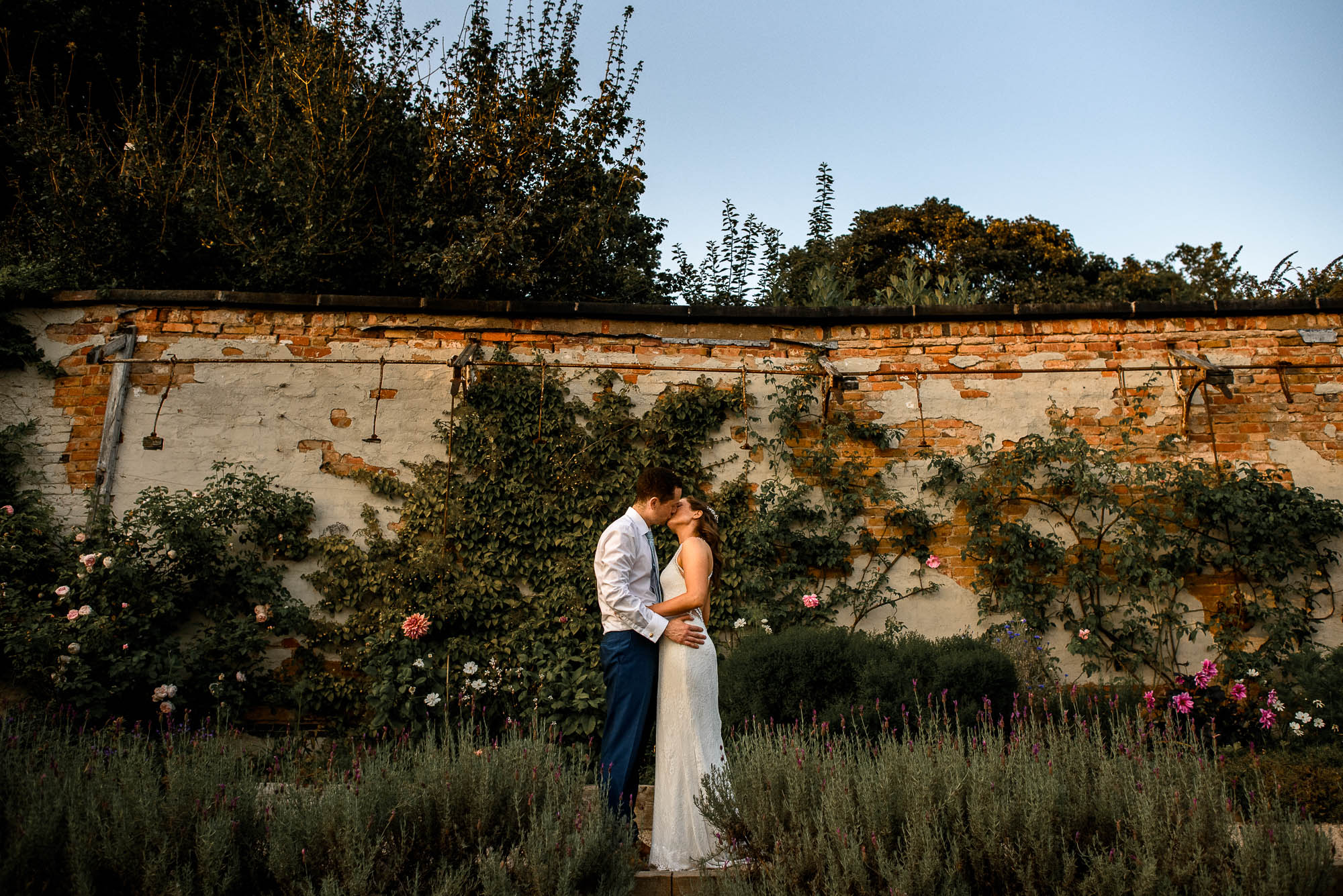 Planning your special day at The Walled Gardens at Beeston Fields?
I loved being a photographer at this Beeston Fields Walled Garden Wedding and would love to return. Why not give me a shout?
SHOUT!
Married amongst History at Beeston Fields
This beautifully restored traditional Victorian gem sits on the outskirts of Nottingham hidden within the gorgeous 135 acres of the prestigious members only golf club, Beeston Fields.
With the main house erected in 1837 for Alfred Thomas, the gardens were constructed shortly after to help supply the main home with fruits, vegetables and herbs as was a feature of the time for large manor houses.
Steeped in heritage this traditional walled garden did fall in to hardship shortly after it's long time gardener, Uncle Fred passed on in the late 60s. Through the sale of the main home and a surge in popularity at the club the owners attention then turned to restoring this garden back to it's former glory in 2011. Restoration brought many original features back to their proud former glory to make this one of Nottingham's best outdoor wedding venues.
The practical side of the garden still lives on with many homegrown foods still making their way into dishes served by the exemplary kitchen team. With the rustic garden now entertaining thousands of guests every year this practicality has given way to a more sensory and visual attraction through beautifully blooming wild flowers, vines and small trees.
Your Nottingham Wedding Day
It's not hard to see why so many couples choose to tie the knot at The Walled Garden at Beeston Fields. It's versatility and seasonal character as a wedding venue are real selling points.
I can imagine saying I do amongst almost 200 years of history is an incredible feeling. Walking from the marquee through the wrought iron pergola and meeting your fiancé/fiancée at the Loggia all whilst being surrounded by one of the finest small gardens Nottingham has to offer sounds like the stuff of dreams.
Beeston Fields crumbling high vine wrapped walls give you the feeling of utter seclusion all whilst being just a few minutes from local suburbia.
The stunning large events marquee is a semi permanent fixture meaning the infrastructure around this marquee is much better than a marquee erected for a one off occasion in a field.
Letting in just the right amount of natural light diffused through the ceiling it manages to a soft lit space throughout the day which is a dream to photograph in amongst as more light equals less work for my camera to do and more time focusing on capturing pictures and memories.
The large bar offers loads of room to grab your pint and a great range of different drink options to meet any fussy guests quench for thirst. Featuring award winning wine and guest ales from Blue Monkey and Dancing Duck. Keeping the traditional features going strong you can even serve your welcome drinks from an old Victorian sink if you so wish.
The internal moveable walls create a super adaptable space where you can host many different ratios of day to evening guests all whilst it not feeling too big or too small. It's even capable of hosting an indoor wedding ceremony if the weather decides the outdoor service space cannot be used.
An onsite kitchen means The Walled Garden team deliver the best of British cuisine and take real pride in serving their meals. Homemade dishes from homegrown produce is not an unusual site for a wedding breakfast at Beeston Fields. Then in the evenings you can enjoy the outdoor festoon lit space with the smell of the BBQ or Paella cooking away for all of your evening guests to enjoy.
Being a Beeston Fields Walled Garden Wedding Photographer
Being a wedding photographer at The Walled Garden at Beeston Fields brings a forever changing exciting game. You see with a walled garden wedding venue the beauty exists in all different colours and in all different seasons temporarily for only a short moment of time. Then once the seasons return the following year it's a whole new canvas of colour from the vision of the awesome gardening team.
You see a brick and mortar wedding venue has beauty which exists permanently and you usually add in the decorations and personality to make it unique. Whereas The Walled Garden at Beeston Fields has a forever changing beautiful charm meaning every time I photograph a wedding here the colours and the back drops are completely different giving you a real unique set of wedding photographs.
As you approach the large blossom tree greets you before a beautiful walkway of tall Pleached Hornbeam secluded the marquee from the outside world.
During the different season of the year I choose to compose different photographs in different ways to highlight the flowers and plants which are in bloom at the time of year I am photographing. May brings out the beautiful lilac wisteria which climbs around the old door walls near the band stand. The roses then appear in the Summer climbing the largest otherwise bare brick wall. Then during August the white hydrangea appear just before the Apple arch fruits in September.
One of my favourite features of The Walled Garden is the introduction of outdoor lighting throughout the gardens. You can take a walk through the famous apple arch whilst seeing what appears to be glowing fruit followed closely by the festoon lights continuing the path into a small woodland walk around the perimeter of the garden by the Apple Cottage secret door.
The Walled Gardens at Beeston Fields Wedding Photography