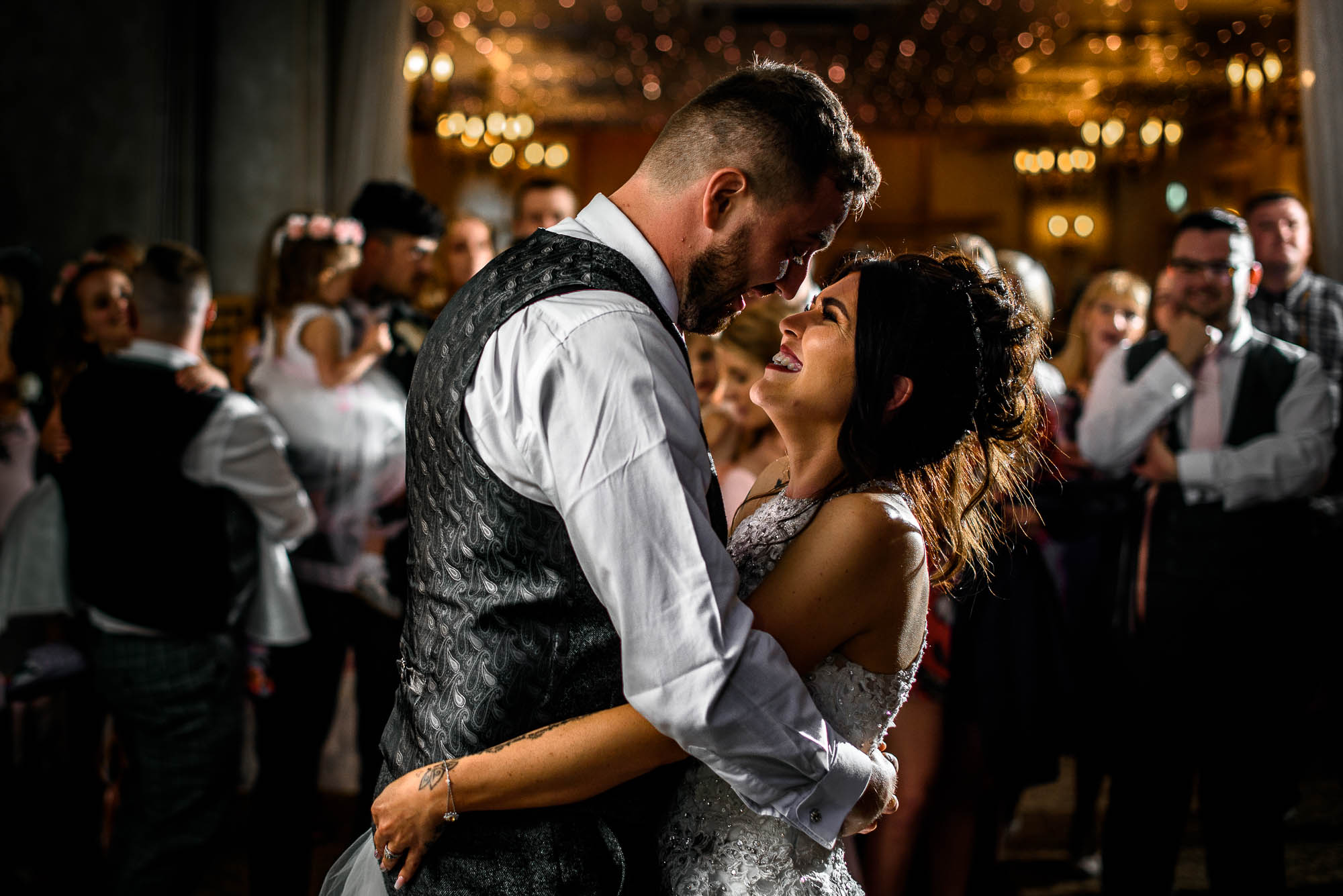 Fairlawns Hotel Wedding Photography | Shannon & Dan
In early 2018 Shannon & Dan made the trip to come and see me up in Stoke-on-Trent to find out if I was the photographer they wanted for their Fairlawns Hotel & Spar wedding. We laughed over coffee chatting about how we both just wanted a fun day without stress. Luckily enough Shannon & Dan invited me along for their adventure and I was so happy to be involved.
I'd not photographed at Fairlawns Hotel & Spa before but after a quick bit of reasearch I knew we wouldn't struggle for photographs at this luxury wedding venue.
My First Wedding at Fairlawns Hotel & Spa
Living just under an hour away from Fairlawns Hotel & Spa this was a pleasant drive for my first time photographing at this beautiful Walsall wedding venue. I love traditional weddings with an edge to them. I often venture further a field to photograph weddings and I don't charge for the pleasure. I find it incredibly exciting actually and really relish the opportunity to shoot within new space and a new wedding adventure.
My style of wedding photography is built on a great relationship with my couples. All of my weddings are different and unique; even if I was to shoot again at the same venue like Fairlawns. Time on your wedding day is really important to me as I'm sure it is to you too? So if I can help it I don't really want you to miss a thing and would love you to remember as much as possible. This caring and relaxed approach to my wedding photography is the reason why so many couples recommend me. They always say it feels like a friend is taking their photographs and not a photographer.
A Fairlawns Hotel Wedding Day Slideshow
This Fairlawns Couple's Kind Words
"It's crazy that this was only the 2nd time I met Adam cause as soon as he turned up he felt like a friend you knew for ages. He fitted in straight away with everyone."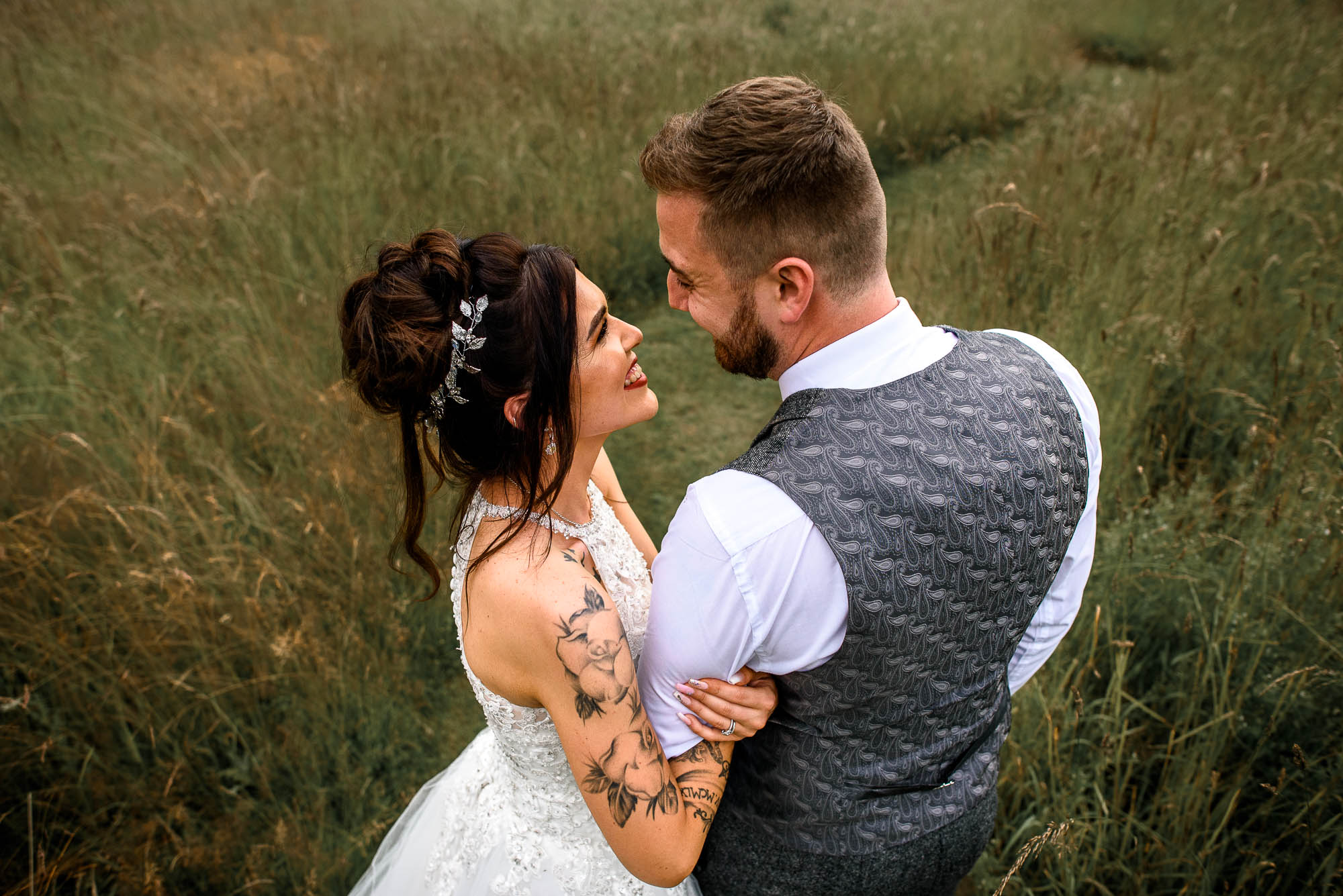 Planning your special day at Fairlawns Hotel & Spa?
I loved being a Fairlawns wedding photographer and would love to return. Why not give me a shout?
SHOUT!
An Independent Family Owned Wedding Venue
This independently run and family owned 4* hotel & spa is a dream wedding venue in Walsall. Set within it's own beautifully well kept landscaped 12 acres it's not short of beauty at every corner. With the current owners being in place since 1984 they've managed to craft Fairlawns into the luxury hotel and spa you see today.
With classic and contemporary bedrooms and the award winning Restaurant 178 it can the perfect concoction of facilities to host your lavish wedding in the West Midlands.
Dreams become reality at this wedding venue. With a multitude of rooms and layouts you can host some pretty hefty guest list numbers here. Contained to your own wing of the hotel & spa this setup as the intimate feeling with all your guests in one place whilst managing to cater for an incredible 110 seated guests for wedding breakfast and then in the evening stepping it up to a great 150 evening guests in total.
The stunning Garden Room is the main room at Fairlawns. Walsall Registry Office can perform legal wedding ceremonies here and the staff at Fairlawns can then convert the whole space for your four course wedding breakfast later on that day. Even though the room is decorated to a high standard you can always call on a wedding decorator to add your own style.
For those looking to go down the more traditional religious route there are a number of Catholic and Anglican churches in the immediate Aldridge area.
With a dedicated Master of Ceremonies included your day runs like clockwork even with the most problematic of wedding moments.
60 luxury bedrooms can host your whole family and friends guest list not leaving anyone to stay elsewhere and keep your whole day under one roof.
Those older vip members of your bridal party may need some time to recharge their batteries on the day. They can either do this on the comfy seating within your own private bar. Or with a short walk to their rooms they're never too far from complete relaxation.
In the morning you can relive your wedding day at Fairlawns through the memories whilst dining over award winning breakfast in the restaurant.
If you're looking to enjoy a stay at Fairlawns before your wedding day then there is always the hugely popular health and fitness club complete with a luxury spa. Work up a sweat with body conditioning, "yogalates" and various other classes for all abilities.
Based in Aldridge down Little Aston Road this premier wedding venue is one not to be missed.
How this Fairlawns Wedding Day Unfolded
The morning of this Fairlawns wedding started at Shannon's parents home in Walsall just minutes down the road from the St Gabriel's and Fairlawns. It was a local wedding which made getting around very easy. I photographed Shannon, her two children and the rest of the bride tribe getting ready and other general antics of their wedding morning.
Part way through getting ready I was able to nip over to Dan who was at their home a short walk away to deliver a gift from the bride. Hand delivered by the maid of honour Dan misread the card to great humour before realising it said "button hole" and not what he had thought.
Shannon then got into her dress and surprised her dad who had not seen her in it before. I quickly took photographs of everything else before departing for the church service at St Gabriels. Photographing Dan's arrival with his groomsmen and capturing natural candid portraits of guests arriving it wasn't long until the ceremony was underway and Shannon and the procession were making their way down the aisle.
Vows read, hymns sung and rings exchanged along with a kiss and a bit of laughter it was soon over and we left in a blaze of confetti to get to Fairlawns.
On arrival the guests were greeted with a drinks reception on the covered terrace and the wedding atmosphere was rocking. Once everyone had a drink and had chance to congratulate the bride and groom we started the family portraits and soon after rolled into the bridal portraits.
Whilst the wedding breakfast was underway I explored the expansive 12 acres of land Fairlawns had to offer making notes of good backdrops for some more causal photos later on.
Once the wedding speeches were all over and done with I took Shannon and Dan for some more informal portraits keeping the it really relaxed and fun with no real posing instruction. I just wanted to capture them being them.
Upon returning The Garden Room had been flipped and we were all ready to cut the cake and commence the first dance now. Following on from the first dance Shannon shared the floor with her grandad and the Father of the Bride for two more dances before the night drew to an end for me.
Photographing Pinks, Tattoos and Kids
Taking great emotive and personality-full photographs at a wedding venue like Fairlawns is a much easier task than at other wedding venues. The whole venue layout and decor has been thought about to a high degree giving me a great backdrop to any photograph or moment I'd like to capture.
The well kept 12 acres of land around the complex is a real positive point when it comes to finding unique and interesting places to take portraits. You have the immediate wooden gazebo and more traditionally kept gardens and then further out you have a more wild vibe with fields and forests to explore and take photographs in. Giving your photographs a more relaxed and informal feel.
There was a lot of children at this Fairlawns wedding including Shannon and Dan's son and daughter who were one of the many page boys and flower girls. I love to capture children just being themselves at a wedding. They find their own interesting joys and I love to photograph this adventure. Some of the children at the wedding had become pretty restless towards the end of the meal and had started to play with the photo booth props. We made numerous fun and interesting photos for them. Being able to communicate with children and gain their buy in as a wedding photographer is an insanely important set of skills to have. Otherwise you just end up capturing a facade of what they're actually like.
Fairlawns Hotel & Spa Wedding Photography