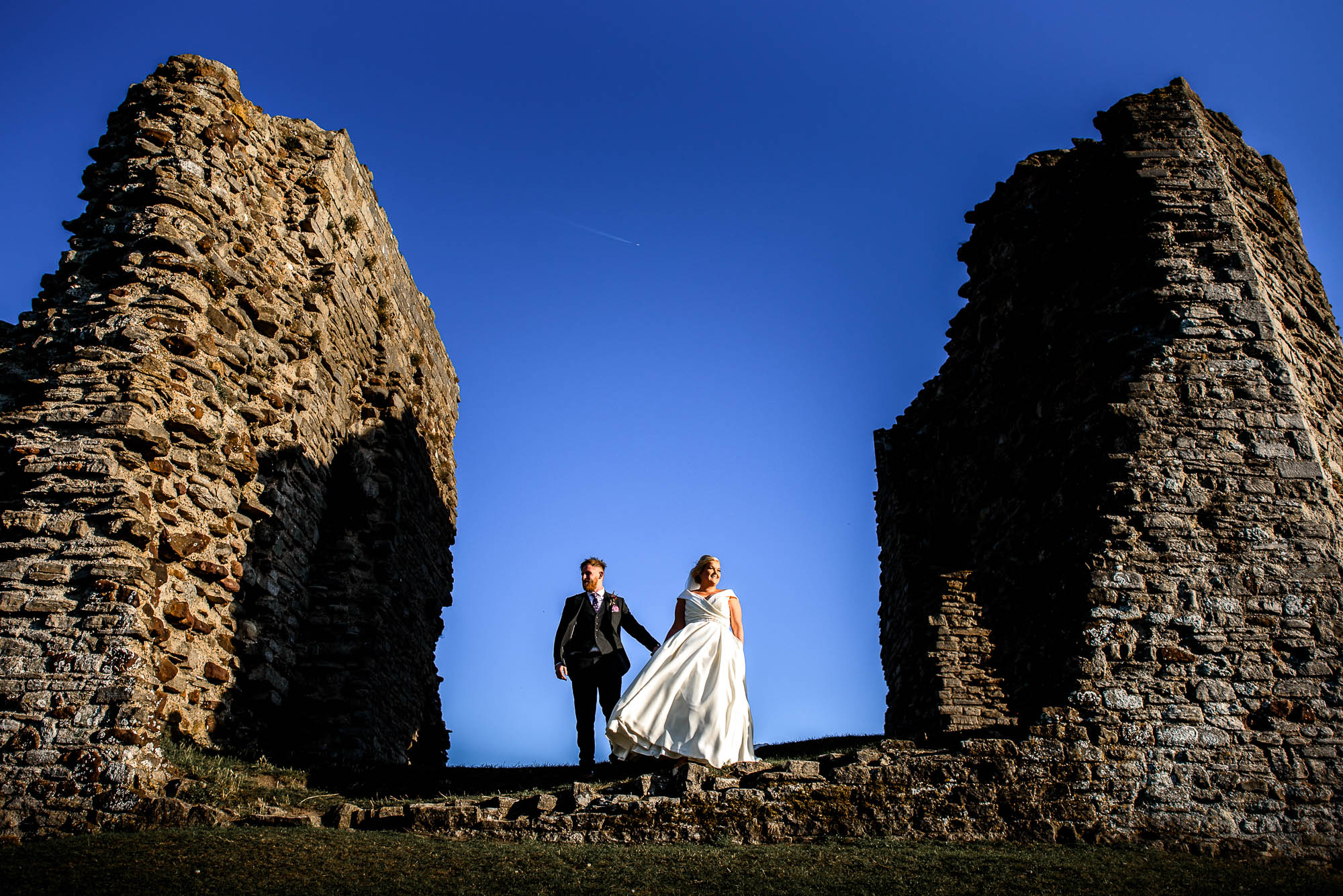 Kings Arm Hotel Wedding | Allie & Dom
A Castle and a bit of Magic at a King Arms Wedding
I was recently honoured with the chance to photograph Dom & Allie's wedding at The King Arms Hotel in Christchurch, Dorset.
Nestled tightly into the Christchurch streets sits the Kings Arms Hotel wedding venue. With views of Christchurch Castle, the river Avon and Kings Arms Bowling Green I was really spoilt for choice in and outside of this venue.
There are couples who book me early and then there are couples who book me EARLY! I absolutely love being booked so far in advance as it gives a really defining show of support for my work whilst also giving me longer to grow a great relationship with the couple. Dom & Allie got in touch 2 years prior to their day looking for a photographer for their King Arms Hotel wedding in Christchurch. Through a recommendation from a friend who got married last year we had the starting for a great relationship from the very first meeting.
I often say I love to travel but choosing to travel all the way down to the south coast for Dom & Allie's King Arms Hotel wedding is something I don't take lightly. This is the rare wedding where accommodation for both nights is a must and a special thanks to the couple for agreeing to cover this cost. Being so close to the venue really helps on the day when you're navigating a completely new area you've never stepped foot in before. Luckily I was invited up to the hotel for a drink with Dom, Allie and their guests the night before the wedding which gave me a great advanced look at the space I'd be capturing the next day.
Dom and Allie made some fine choices for their Kings Arms Wedding. They had the dream team of Tasha Parker and Grace Bailey on Make Up and Hair in the morning. Providing loads of help as they rang down for fans, drinks, etc for Allie and her bride tribe. Oh Flora then arrived soon after with some of the most stunning flowers I've seen all year. Allie wore an absolutely stunning Bridal Beau Belles dress. and Dom and his Bestman Mark had a Moss Bros Tailor Me suit job in Olive with a gorgeous patterned inside of the jacket and back of the waistcoat.
My First Wedding at Kings Arms, Christchurch
Living hours away from Kings Arms in Christchurch meant this was my first time photographing at this beautiful Doest wedding venue. I love clean and beautiful weddings as they're all so stylised and great to be a part of. Chamane, the events manager, and her team at Kings Arms Hotel made me feel right a home. I often venture further a field to photograph weddings and I don't charge for the pleasure. I find it incredibly exciting actually and really relish the opportunity to shoot within new space and a new wedding adventure.
My style of wedding photography is built on a great relationship with my couples. All of my weddings are different and unique; even if I was to shoot again at the same venue like Kings Arms Hotel. Time on your wedding day is really important to me as I'm sure it is to you too? So if I can help it I don't really want you to miss a thing and would love you to remember as much as possible. This caring and relaxed approach to my wedding photography is the reason why so many couples recommend me. They always say it feels like a friend is taking their photographs and not a photographer.
King Arms Hotel Wedding Day Slideshow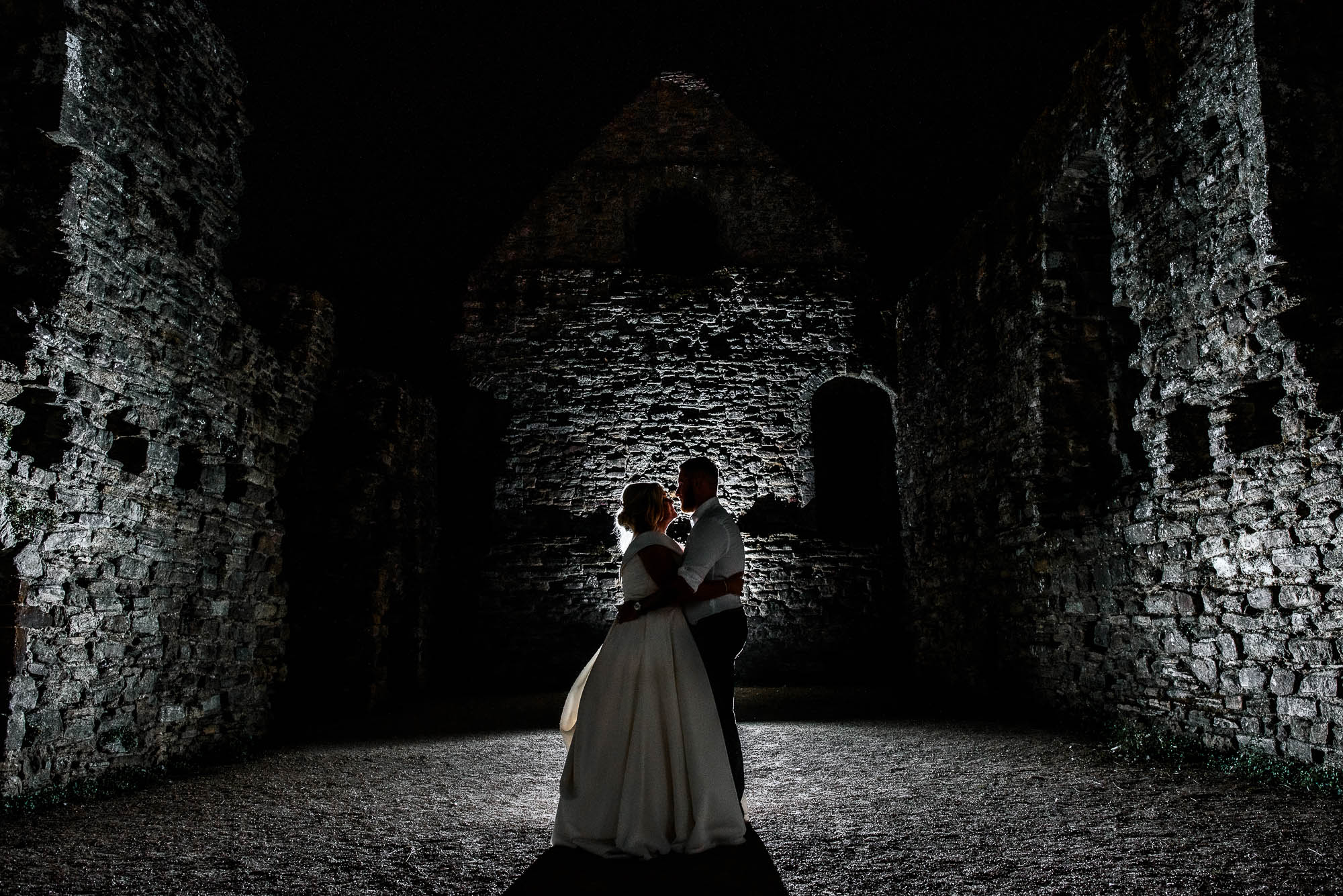 This Kings Arm Couple's Kind Words
"I don't think there was any stone left unturned for the type of photo we wanted. He captured everything without much guidance or telling to do so. He's super natural, super easy to chat to, and if at any point he wants to get a specific shot, he will make it happen."
Planning your special day at Kings Arms Hotel?
I loved being a photographer at King Arms Hotel and would love to return. Why not give me a shout?
SHOUT!
Potter and Perfection to Dress a Wedding Venue
With a little help from Love By Design venue dressers Allie & Dom managed to add a subtle hint of their favourite collection of stories to their day. With wands and mini potions adorning the tables alongside a Harry Potter Mad Libs and their very own Honeydukes sweet shop. They'd thought of it all.
They also had an incredibly ornate tiered wedding cake made by Pretty Cake Creations. It even had it's very own Reece's layer for Dom.
Being a Kings Arms Hotel Wedding Photographer
With so much on my doorstep it was always going to be an interesting couples shoot especially when Allie & Dom mentioned they'd also like to do smoke bombs. Meeting up the night before we had a wander around to get our bearings. Allie and Dom were super excited to show me all the places they wanted to take photographs. It was quite a few and I was keen to keep things limited to their favourites as I knew I wouldn't have as much time on the day as a Kings Arms wedding photographer.
On the day time flew away from us just as I predicted and we were left with minimal time. With a sunsetting quickly over the high buildings all around us our 20:00 sunset was looking a lot earlier than planned. Having had the wander around the day before I knew just how the sun was going to fall on each place so in between the meal and speeches we made the big decision to jump outside and capture some quick photographs. Working fast I whipped Allie and Dom around the various locations so we got the most out of the area around Kings Arms Hotel.
We hit the Norman house first and used the brick work and the light to capture some great shots. We then climbed up to Christchurch castle ruins and captured a classic Adam Lowndes wide portrait. Then jumping back down we grabbed a couple of portraits under a vine archway before heading back. It sure was a whirlwind but an awesome one. The great thing about The King Arms Hotel is I could return time and time again and take a completely different set of photographs.