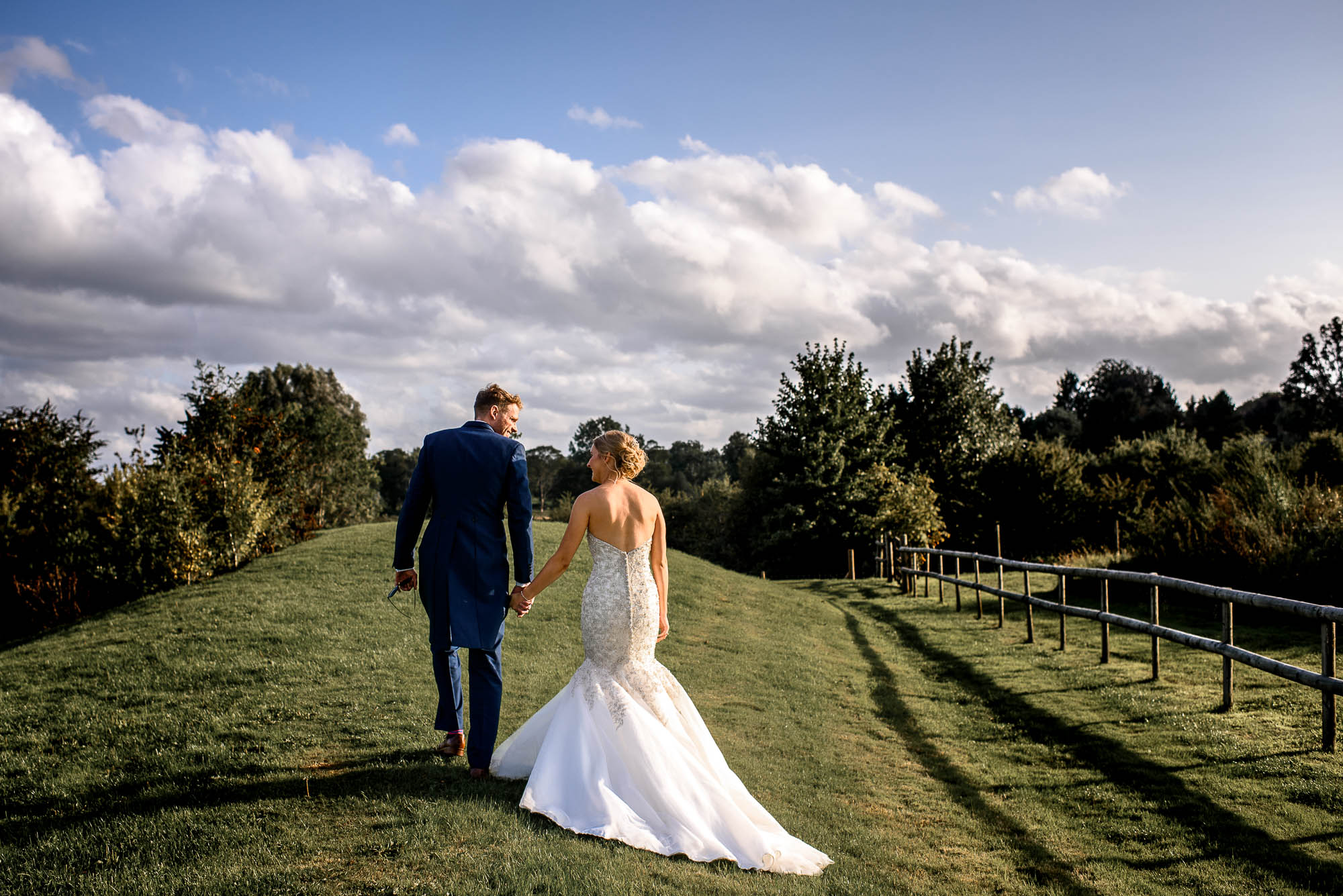 Aston Marina Wedding Photographer
Living so well positioned in the Midlands is a real bonus when I have to travel to all corners of the UK to photograph weddings. I love to stay local though and being an Aston Marina wedding photographer is a great way to do this.
With my parents having moved to Stone in the last few years I take every opportunity to visit them and the beautiful market town as much as possible. With it's winding canal and independent eateries it's the perfect culture meets nature vibe which soothes my soul.
Occasionally my mother and I will walk along the Trent and Mersey canal from Stone town centre to lock 26 and stop off at Aston Marina for food or a drink at the splendid No.26.
Multiple Weddings from The Boat House
Living just 20 minutes from Aston Marina means I'm a favourite when couples are searching for a wedding photographer. These more modern weddings are always fun and the expert team at Aston Marina know just how to run a relaxed wedding which doesn't miss a beat.
My style of wedding photography is built on a great relationship with my couples. All of my weddings are different and unique; even those at the same venue like Aston Marina. Time on your wedding day is really important to me. So if I can help it I don't really want you to miss a thing on your wedding day and would love you to remember as much as possible. This caring and relaxed approach to my wedding photography is the reason why so many couples recommend me. They always say it feels like a friend is taking their photographs and not a photographer.
A Past Aston Marina Couple
"Adam mingled with our guests as if he had known them for years, organising group shots with ease and in record time."
Kind Words from Past Couples
Here it from someone else who had me at their wedding at The Boat House.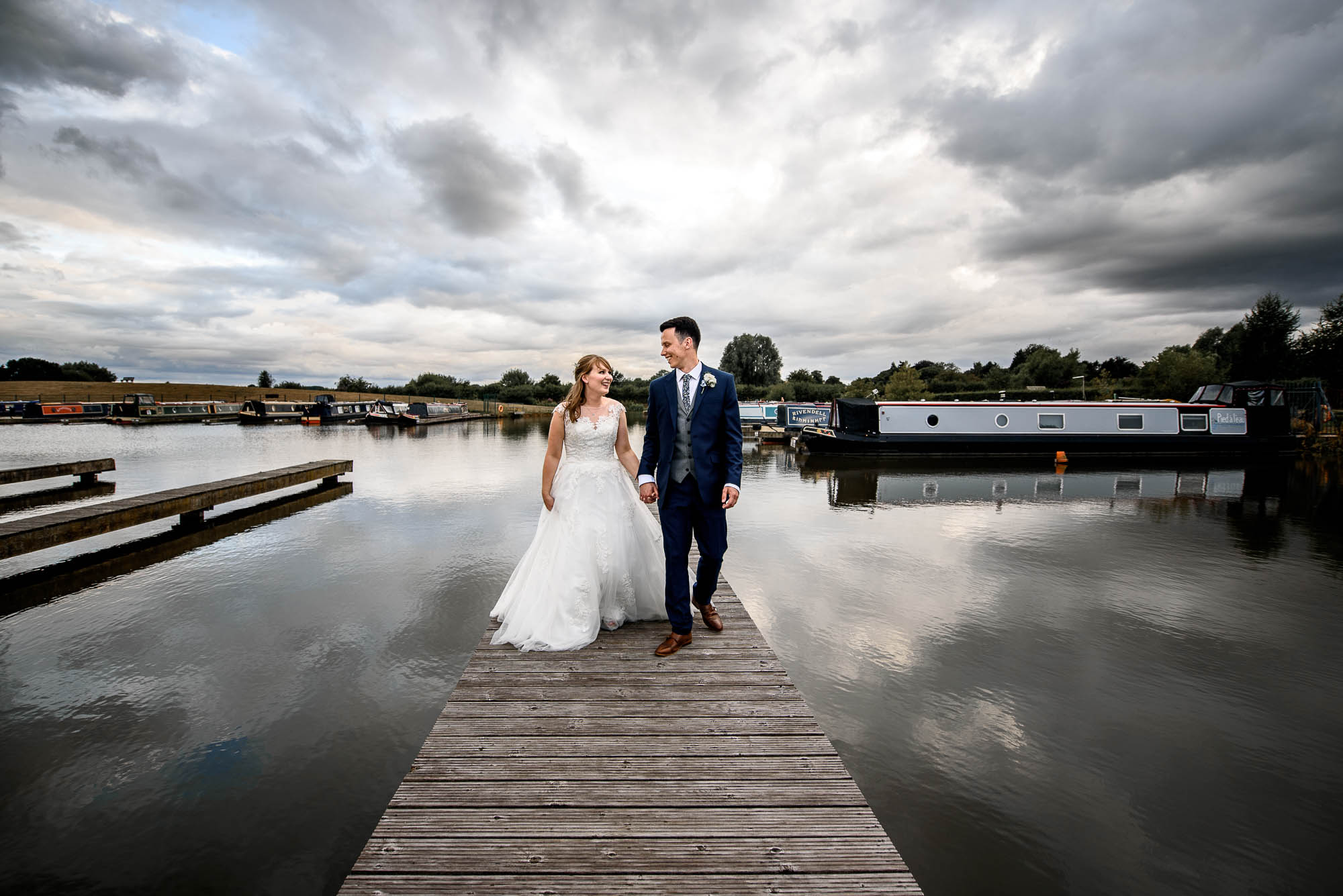 Having your wedding at The Boat House, Aston Marina?
I love being an Aston Marina wedding photographer and would love to return. Why not give me a shout?
SHOUT!
A Wedding Slideshow from The Boat House at Aston Marina
A Minimalist Modern Wedding Venue
Positioned within the heart of Staffordshire, The Boat House is a modern minimalistic waterside wedding venue. With a 200 berth marina located along the Trent and Mersey canal surrounded by nothing but rolling countryside this venue is a unique tranquil option for those looking for something a little bit different. As tranquil as the setting may feel you're actually only minutes away from the quaint market town of Stone.
Forming part of the larger Aston Marina, The Boat House sits next to the immersive restaurant dining experience which is No.26 (named after the lock which sits adjacent) and the original inland canal boat marina. The whole complex is surrounded by acres of landscaped grounds and farm land which marries up beautifully with the countryside vibe this whole estate oozes.
Although sharing it's land with the marina and No.26 this waterside wedding venue operates a private day for all of it's couples. Segregated towards the rear of No.26 far enough away from the banks of the canal so as not to disturb the residents mooring nearby. With it's own parking, entrance and professional kitchen The Boat House is a real exclusive and private experience. You can take in the beauty of the rest of the estate from the veranda overlooking the marina whilst also not having any stragglers accidental happen upon your celebration.
Aston Marina chose to purpose build The Boat House purely for events and weddings. Purpose built wedding venues are often some of the best logistically and tend to appeal to a wide range of couples due to their blank canvas vibe. The team at The Boat House knew this wouldn't be enough though so a state of the art multi colour lighting system can transfer the venue within seconds. Coupled with the long run of suspended bulbs which stretch the whole length of this magnificent build this sure is a feast for the eyes bringing a great atmosphere for evening receptions.
A Wedding Day at The Boat House
The Boat House can be used for a full day including the ceremony or you can tag it on to your church service and have your wedding breakfast and drinks reception here. It's fully adaptable and can be customised to the your unique needs and wants as a couple.
A private lounge lies hidden from view on site to allow you and any of your bridal party to get ready or wait privately before the civil ceremony commences.
During the warmer often Summer months you can choose to marry in the dedicated outdoor ceremony space or shelter away from the weather but not the light by saying your vows in front of the huge bifold doors.
Once the first kiss has happened and the marriage registry signed you can enjoy delicious canapés and bubbly on the veranda. With loads of outdoor furniture it's the perfect place to catch a bit of sun before returning indoors to your wedding breakfast. With a high capacity you can fit all of your guests into one atmosphere filled room to chow down on some fantastic local Staffordshire produce cooked by only the best.
After the speeches you're then free to retire to the veranda again or sit at your table whilst the dance floor unfolds for the evening. Once again The Boat House's large space allows minimal turn around on your wedding day meaning there's less fuss and more time to relax and take in the best day of your life.
As the evening kicks off the lighting system comes into it's own creating a truly breathtaking vibe to get even the mother of the bride or groom up on the dance floor whilst an awesome DJ does their stuff.
Photographing at a Unique Waterside Venue
Photographing a wedding at The Boat House is such a simplistic experience. The expert events team there have been doing events since 2015 and it's no surprise they won BrideBook's Wedding Venue of the Year award in 2019.
With state of the art bifold doors you can really let the outside in to your wedding day whatever the weather. Flooding the whole venue with beautiful natural light throughout meaning there's no dark cold corners to this stunning venue. Due to this huge light source this is a rare venue where I can get away with not using flash for almost all the wedding day.  Meaning the photography is even more low key than usual.
With the huge outdoor space and sweeping lawns the family portraits have room to breath meaning no compacted group portraits. When it comes time to take your bridal portraits/couple portraits there a so many spaces to escape to around the Aston Marina Estate. One of my favourite places to take portraits is over the far end at the huge metal bridge which lofts you into the air to create some really beautiful photographs backdropped by nothing but the sky.
When the light does drop in the evening the modern lighting system creates the most incredible backdrop for your first dance portraits. The Boat House at Aston Marina is a rare venue which always no matter the number seems to seem full and packed with atmosphere meaning the backdrop of my photographs are always other moments unfolding further adding to the stories behind your wedding photographs.
The car park at the front of the venue whilst also practical offers a great run way for a confetti arrival or a sparkler exit. Both of which are some of my favourite moments of a wedding day.
Aston Marina Wedding Photographer